Home » Movies
Baklava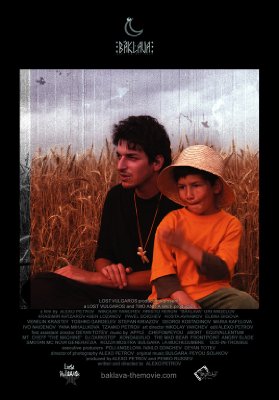 I have been always blaming the movies produced in the US for their lack of realism .  And on the contrary I have been praising European production for their depiction of events and people as they are. A recent chat with a friend of Skype - made me to rethink my stance of liberality in the European cinema after fining out about a coming of age film called Baklava. I did my own research - and was amazed by the things I found . The film was produced in Bulgaria and among other thing shows the reality there - the corrupt politics related to the mafia , the bought Medias ( both TV and newspapers )  , the horrible conditions in a  Bulgarian home for children. Because of those things the film was banned in the country it was produced at - the politics of the country paid off the media and managed to forbid the release in the film on their territory . However Baklava was showed on several festivals in US, UK and Netherlands and received raving reviews from the audience  - it is currently called " The Most Wanted Bulgarian film " and is gaining popularity day by day .
I haven`t seen the film - which is why I am going to quote its  plot summary published at  IMDB:
"A country - in the heart of the Peninsula. Two brothers, separated by the timelessness of the Transition. A collage of an end neighborhood with a slew of funny characters, child's fantasies and dark dreams - a quest through the intimate secrets of Bulgaria. Djore is 26, dresses in black, listens to drum & bass and does graffiti. Kotze is 9, wears a silver chain, steals, fights and loves pop-folk. In spite of their differences, the brothers hit the road in search of a buried treasure, willed to them by their grandmother. On the way they will encounter unbelievable adventures, unexpected characters and undiscovered truths"
An artcile about the film at Sofia Echo
Tags: Bulgaria, Bulgarian film, coming of age, coming of age movie, controversial movies