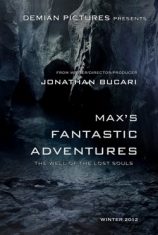 The second of three table readings for the upcoming feature film Max's Fantastic Adventures was held on Monday, October 10, 2011.  The event brought together several of the young actors who are in contention for roles in the film.  Jonathan Bucari, the film's Screen Writer, Producer/Director says the session was very fruitful and went a long way toward assisting him in finalizing some of the film's roles. It will be shot in New York and New England in the summer of 2012.
Max's Fantastic Adventures fits into both the Coming-of-Age and Adventure film genres.  Bucari has called it Indiana Jones meets Harry Potter as the story has elements from both films. The plot line revolves around 13-year-old Max and his four friends: Steven, Harry, Samantha and Jason, and their adventures.  In September, we introduced the readers of theskykid.com to the first of those four friends, Gabriel Rush, who will play Steven in the film.  Also cast to date are Jacob Clemente as Harry, Kayla Vanderbilt as Samantha and Joseph Harrington as Jason.  The four are friends in real life, all having starred in Billy Elliot the Musical (BETM) on Broadway, either in the past or currently. This won't be a surprise for those who read Gabe Rush's interview as, in it, Gabe relates that Jonathan Bucari has admired the acting of several of the young cast in BETM, and actually wrote "Max" with those BETM actors in mind.  Jonathan also believes the work of BETM Director Stephen Daldry with the young Billy Elliot actors has contributed greatly to how polished they are at such a young age.  Says Bucari "I really like Stephen Daldry's work and I believe he is one of the most accomplished directors in the industry."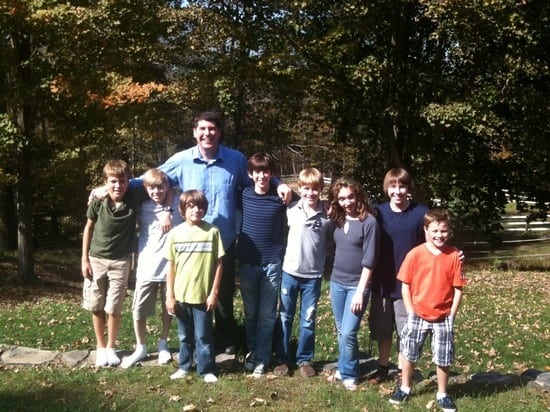 Over the next several months leading up to our coverage of the shooting of the film, we'll be interviewing each of the actors portraying Max's four friends and then finally Max himself. The title role casting has not been finalized as of this writing, but Bucari says he expects  it will be soon. "We are looking at who we consider to be the best five young talents in the industry to play the role of Max and expect to make a decision by Christmas," said the film's Director.
In this article we talk with 14-year-old Jacob Clemente, who will play Harry in the film.  Jacob, who comes primarily from a theater background, is perhaps best known for playing the title role in Billy Elliot the Musical on Broadway.
Note: For this interview, the questions posed by theskykid.com will be represented by an "SK" and "JC" will indicate Jacob's answers. To view captions on any of the pictures in this article, just run your cursor over the picture.

The Interview
SK:  Hi Jacob and welcome to theskykid.com.  Thank you for taking the time to talk to us about your involvement with "Max's Fantastic Adventures".
SK: Jacob, you began your entertainment career as a dancer, taking classes at World of Dance in upstate New York.  How old were you when you started, what type of dance instruction did you take and what milestones did you attain as a young dancer?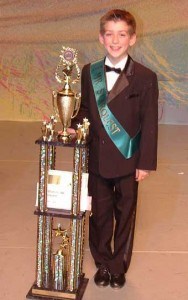 JC:  I actually started at Eleanor's School of Dance when I was 7 years old.  I took all types of dance (tap and jazz and a little ballet).  I then took classes at both World of Dance and Eleanor's from the time I was 9 until I was in Gypsy at age 11.  I have always loved tap best, although I learned to like ballet as I did more of it.  I won several regional titles, the 2007 Junior Mister Starquest World title, and the 2008 New York City Dance Alliance Mini Outstanding Dancer title, all before I went into Gypsy.  From there, I started taking ballet every week at Broadway Dance Center with Finis Jhung.  Of course, once I was put into Billy camp, I received a lot more training in ballet and acrobatics.
SK: Another former Billy got his start at that same dance school – Corey Snide.  Corey's older than you, but do you know him and do you have any shared experiences in dance with him?
JC:  Corey and I both took dance at Eleanor's but, because he was older than me and a LOT more advanced at tap and jazz than I was, I didn't get to actually dance with him except in the studio's large production numbers.  Corey and I became good friends at rehearsals and backstage, and his parents were very encouraging to me when I was being considered for Billy Elliot.  He and I share a tap instructor,  Anthony Morigerato, and I had a great time with Corey and Anthony this summer at the SLIDE tap dance intensive workshop!
SK: You also got involved in performing in musical theatre at a pretty young age. Where did you get your early training and what were some of the shows you appeared in?
JC:  Well, I can't really say I had any special training in theatre, other than just trying out for community plays and learning while doing them.  Kathy LaRosa of Staging Youth's Future (here in upstate NY) runs a great summer theatre camp program and that is where I got my start, following in the footsteps of my older siblings.  Then I branched out to another local theatre camp, Capital Area Productions, where I got my first major role—singing a duet with my sister Mandy.
SK:  Prior to Billy Elliot, you had regional theater and other Broadway experience. What can you tell us about that?
JC:  After loving the theatre summer camps, I was cast as Winthrop Paroo in The Music Man at Schenectady Light Opera Company, which was the first big role for me.  I also performed in Carousel and Seussical Jr. at the Cohoes Music Hall before landing the part of Newsboy in Gypsy on Broadway.  Being on a Broadway stage with such greats as Patti LuPone, Boyd Gaines and Laura Benanti was an incredible experience.  I just loved all of the cast, crew and production company of that production.  Everyone was so incredibly nice. Gypsy was a great experience for me.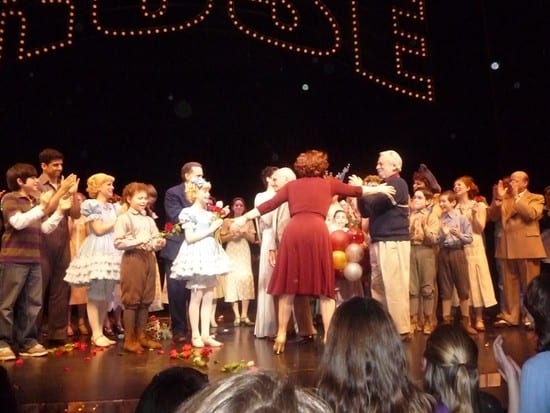 SK: Your biggest role to date has been playing Billy in Billy Elliot the Musical. When did you first try out, how long did the audition process take and then how long before you actually debuted on Broadway in the role?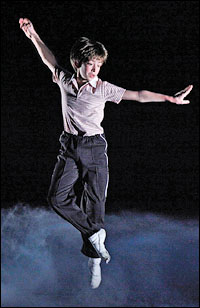 JC:  I first started auditioning for Billy Elliot when I was 9 years old and way too young and small for the part. The audition process for Billy was about three years long, with them looking at me every six months or so to see how much I had grown.  I had my final audition when I had just turned 12 years old. I had my debut for Billy a week before I turned 13 years old.
SK:  It's well documented that the pre-debut training for BETM is intensive and that it doesn't let up much even after you're in the role.  What was the experience of being Billy like?
JC:   My rehearsal process for Billy was very intense.  Before I started performing, I had 8-10 hours of rehearsal a day. Then, after I went into the show, there were still regular ballet, acro and pilates/cardio classes and also rehearsals and onstage technical brushups every week.  Billy Elliot is very concerned about safety and quality.
SK:  In addition to your theater work, you've also worked in front of the cameras doing some advertising work including the unusual role of Zoll for Samsung.  Who is Zoll, how did you come to get the role and what did it entail?
JC:  Zoll is actually "2011", a kid of the digital age.  I auditioned for the role just after a performance of Billy Elliot so I was really tired and completely amazed that I landed the role.  The role was very fun—I got to do some recorded "teasers" which are still on YouTube, some voice-over work, and live performance at the Consumer Electronics Show, in which I was the emcee for Samsung's presentation, got to meet with B.K. Yoon (the CEO of Samsung), and got to dance with some awesome dancers from LA.
SK:  Max's Fantastic Adventures will be your first feature film.  How did your involvement with the film come about?
JC:  Jonathan Bucari came to one of my Billy Elliot shows and then met me at the stage door afterward.  At that point, he had already worked with Gabe Rush on a project and so we talked about that project and his upcoming idea for a feature film.  Then, he contacted me to do a very informal, improv session with the rough draft of a script.  That was followed up by two more in-depth readings with the more finished script and then an offer.
SK:  You'll play Max's friend, Harry, in the film.  What is that character like?
JC:  Harry is sort of the leader of the group, a little more mature and take charge than some of the other kids in the pack.  I think the role fits me, especially since I am taller and older than most of the other kid actors on the project.
SK:  Do you expect any difficulties in transitioning your acting skills from the stage to the film medium?
JC:  I think it will be an adjustment, but I'm excited to learn about the differences.  I had a little bit of experience with film this summer when I did a Meth Project PSA with director Darren Aronofsky.  That project actually involved a little stunt work as well, so I think it will put me in good shape to film some of the adventure scenes for "Max".
SK:  After being in the spotlight of starring in Billy Elliot, you've returned to a somewhat "normal" life.  Away from the footlights of the stage and lights and cameras of film/TV, who is Jacob Clemente?  What does he enjoy doing for fun — hobbies, etc.?
JC:  Well, I'm back in high school, which is really fun and different for me after three years of being homeschooled and tutored.  I am enjoying some time at home with my pets and friends. I still love to watch movies and I plan to post some more reviews on the billyboysreview.blogspot.com website that I started with Ben Cook as soon as I have some time off from homework.  I have been getting a little more into reading.  Recently, I read Inherit the Wind for my English class and also Fahrenheit 451.  I loved both of those books. I have been doing a lot of fun things with my friends, especially during Homecoming Week at school, and I still enjoy photography.  I have been considering doing some school sports but I have to figure out how the time commitment of a sport will work around auditions.  Now that I've had a little time off from rehearsing and performing, I am taking acrobatics and ballet and tap again.
SK:  Apart from "Max's Fantastic Adventures", do you have any other projects lined up for the near future that you can tell us about?
JC:   I don't have any definite projects lined up, although I have been approached about a role in another feature film to be shot in 2012.  But I'm really looking forward to "Max".

Our thanks to Jacob for a very enlightening interview.   You can learn more about Jacob by reading his Billy Elliot profile or by visiting his official website.
Next up in a couple of weeks will be an interview with the third of Max's friends Samantha, to be played by actress Kayla Vanderbilt.  Watch for it.