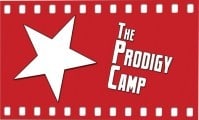 For a third consecutive year, TheSkyKid.Com will offer a full scholarship for participation in the Prodigy Camp for Talented Teens. The camp will be held from July 2-9, 2013 at the Ridge Top Lodge located in the Cascade Mountains in the state of Washington, USA. In addition, when applying for the scholarship, mentioning TheSkyKid.Com will serve as a waiver for the $50 application fee.
Throughout the years, many young talents have participated in the program, among them: the German performer Thilo Berndt, Canadian singer Arden Reimer and, most recently, the American actor Nathan Gamble (Dolphin Tale) in 2012. This year the British singing sensation Ronan Parke will be in attendance.
We contacted one of the educators involved with the program, film Director Rick Stevenson, and asked a few questions about the camp and the opportunities it provides.

 Hello Mr. Stevenson and thank you for taking time to do this interview with us. The Prodigy Camp's stated aim is to attract the world's top promising teen filmmakers each year. Yet, among the participants we find well-known singers and actors. Can you elaborate on the eligibility criteria for participating in the program and the thinking behind including such diverse talent in the program?

 The Prodigy Camp started out with the goal of helping to develop the storytelling talents of the 20 most promising filmmakers between the ages of 12-18 we could find in the world.  It began to expand in recognition of the fact that all art is storytelling—singing, song writing, dancing, painting, acting AND filmmaking.  The focus is on helping these young artists learn to tell their own stories—which will be the most difficult stories they'll ever tell.  In doing so, we hope to help them find their original voices so that they can lift the world with their art.
●▬▬▬▬๑۩۩๑▬▬▬▬▬●

 Since we've established there is a whole range of artistically talented individuals who attend the camp, is it safe to say that the topics covered in the camp don't just concentrate on how to operate a camera or set up a good close-up shot but some, at least, are broader in nature?  Tell us a little about what the program offers to its participants from such diverse backgrounds.

The most popular part of the camp is the nightly Campfire where the kids tell each other who they are and build a bond for a life-time.  It has nothing to do with cameras.  It's all about the story and about building a community of exceptionally gifted kids who can support, cheer for and learn from each other.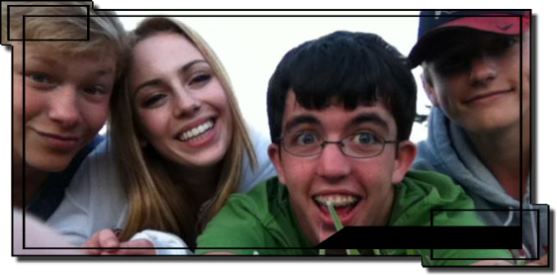 At least some participants have already established a name for themselves in the music or movie industries — especially because of the prevalence of social media. How does it feel working with young stars that already have thousands of fans and followers?

 When the kids get to camp, none of that really makes any difference.  The camp is where normal kids who just happen to have achieved some level of fame can just be themselves.  They find themselves surrounded by peers (some famous, some not) who care about them as people.  It also inspires everyone to up their "A" game.
●▬▬▬▬๑۩۩๑▬▬▬▬▬●

  What happens when the camp is over? Do you keep in touch with the teens that have participated throughout the years?

 Each year has a Facebook page that is incredibly active…even years later.  The bonds are deep and these kids end up helping each other with their projects, which just ups the level of professionalism and achievement.  On a personal level, they seem to be there for each other as well.  A couple of years ago, one of the kids was going through something tough and EVERYONE rallied to support him.  It's about building a family.
●▬▬▬▬๑۩۩๑▬▬▬▬▬●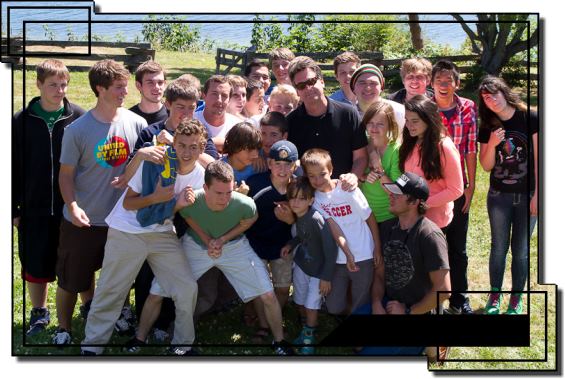 For the past three years you have offered a scholarship through TheSkyKid.com and RivenMaster.com. What caused you to select these sites as partners and whom do you hope to reach through them?

 When we decided to expand to include musicians, it was a no brainer.  These sites champion up and comers as well as established kids.  They seem to have their finger on the pulse of emerging talent and we rely on them as well as several film festivals, agents, managers, teachers and youth organizations to be our talent scouts.  We're very grateful and everybody wins.