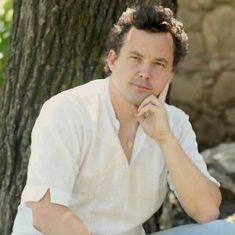 Ivan Noel is known as a controversial writer/director whose work is finally gaining wider recognition, the rights to his film Limbo having recently been purchased by Sony Pictures.
Five years ago, in June 2011, we published an exclusive interview with Ivan Noel. Recently, British freelance writer and journalist Will Emslie contacted Ivan on behalf of TheSkyKid.com and we have the pleasure to publish yet another insightful and far ranging interview with a prominent filmmaker for the fans of the Coming-of-Age genre.
Intriguingly, he appears to have gone into limbo himself in recent months. So it was a great pleasure to catch up with him at his home in Argentina recently, when he spoke candidly about his background, his films, his frustration with the industry and his hopes for the future.
Use the tabs below to follow along with the audio interview. The following time points can be used as pointers: The Films (07:20),  Becoming a Filmmaker (13:16),  The Novels (17:24),  Controversial? (20:03), The Future (25:00).